The following are mini-reviews of books I read in 2007.
Also see the full index of books I've read.
---
The Sleuth of St. James's Square
by Melville Davisson Post (1869-1930) (Wikipedia) (pub. 1920)
Underground
by Suelette Dreyfus (Wikipedia)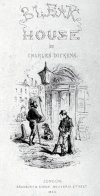 Bleak House
by Charles Dickens (1812-1870) (Wikipedia) (pub. 1853)
The Phial of Dread and Other Stories
by Fitz Hugh Ludlow (Wikipedia) (pub. 1859)
The Man Upstairs and Other Stories
by P. G. Wodehouse (1881-1975) (Wikipedia) (pub. 1914 and 1917)

A Passage to India
by E. M. Forster (1879-1970) (Wikipedia) (pub. 1924)
Communion of Dreams
by James Downey

...

At the time I'm writing this, the author is looking for a publisher; meanwhile the 300-page book can be downloaded for free in PDF format at the official book site. To avoid spoilers, be sure to read the book before visiting the book's blog!

I used Xpdf's pdftotext program to extract the text and then txt2pdbdoc to create a plain copy of the book readable on my old Palm Pilot M105.
Elements of ML Programming, 2nd Edition
by Jeffrey D. Ullman

Monkeyluv: And Other Essays on Our Lives as Animals
by Robert M. Sapolsky (Wikipedia)

A Mathematician Plays the Stock Market
by John Allen Paulos
Half A Chance
by Frederic Stewart Isham (1866-1922) (pub. 1909)
The Loudwater Mystery
by Edgar Jepson (1863-1938) (Wikipedia) (pub. 1920)
Lost Horizon
by James Hilton (1900-1954) (Wikipedia) (pub. 1933)
Look Homeward, Angel
by Thomas Wolfe (1900-1938) (Wikipedia) (pub. 1929)

Programming Forth
by Stephen Pelc
Stories by English Authors: The Sea
by Various Authors edited by Joseph Lewis French
Starting Forth
by Leo Brodie
Eureka!: 81 Key Ideas Explained
by Michael Macrone
The Wisdom of George Eliot
edited by Jerret Engle
Stories by English Authors: Africa
by Various Authors
Peopleware: Productive Projects and Teams
by Tom DeMarco and Timothy Lister
The Strange Case of Cavendish
by Randall Parrish (1858-1923) (Wikipedia) (pub. 1918)

Tales from Shakespeare
by Charles Lamb (1775-1834) (Wikipedia) and Mary Lamb (1764-1847) (Wikipedia) ; Arthur Rackham (Illustrator) (1867-1939) (Wikipedia) (pub. 1899)
The Mark of Cain
by Andrew Lang (1844-1912) (Wikipedia) (pub. 1886)

Chances Are ... Adventures in Probability
by Michael Kaplan and Ellen Kaplan
The Laurel Bush
by Dinah Mulock Craik (1826-1887) (Wikipedia) (pub. 1876)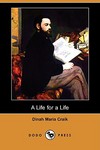 A Life for a Life
by Dinah Mulock Craik (1826-1887) (Wikipedia) (pub. 1859)
The Simple Book: An Introduction to Internet Management, 2nd Edition
by Marshall T. Rose (Wikipedia)
Exploring Requirements: Quality Before Design
by Donald C. Gause and Gerald M. Weinberg
Recursion
by Tony Ballantyne
Jacquard's Web
by James Essinger

Compass: A Story of Exploration and Innovation
by Alan Gurney
Riders of the Silences
by John Frederick (Frederick Schiller Faust, also known as Max Brand) (1892-1944) (Wikipedia) (pub. 1919)
The Island of Lost Maps: A True Story of Cartographic Crime
by Miles Harvey
Overdue: The Story of a Missing Ship
by Harry Collingwood (pseudonym of William Joseph Cosens Lancaster) (1843-1922) (Science Fiction Encyclopedia) (pub. 1911)
The Voice on the Wire
by Eustace Hale Ball (1881-1931) (pub. 1915)
The Ghost Ship: A Mystery of the Sea
by John Conroy Hutcheson (1840-1897) (Wikipedia) (pub. 1903)
The Floating Light of the Goodwin Sands
by R. M. Ballantyne (1825-1894) (Wikipedia) (pub. 1870)
Life of Pi
by Yann Martel (Wikipedia)
Moll Flanders
by Daniel Defoe (1660-1731) (Wikipedia) (pub. 1722)
Jude the Obscure
by Thomas Hardy (1840-1928) (Wikipedia) (pub. 1895)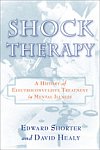 Shock Therapy: A History of Electroconvulsive Treatment in Mental Illness
by Edward Shorter and David Healy
Salthaven
by W. W. Jacobs (1863-1943) (Wikipedia) (pub. 1908)
The Captains
by RH Wood (blog)
Rumpole Misbehaves
by John Mortimer (1923-2009) (Wikipedia) (pub. 2007 as The Antisocial Behaviour of Horace Rumpole)