The following are mini-reviews of books I read in 2017.
Also see the full index of books I've read.
---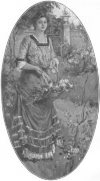 Emily Fox-Seton
by Frances Hodgson Burnett (1849-1924) (Wikipedia) (pub. 1901)

Emily Fox-Seton is the title given to a book combining Frances Hodgson Burnett's The Making of a Marchioness and its sequel, The Methods of Lady Walderhurst.

Word of the book: whilom - "having once been; former".
It used to break from her lips when she was alone in her room, when she was on her way to her dressmaker's, and in spite of herself, sometimes when she was with her whilom patroness.
Project Gutenberg eBook: Emily Fox-Seton

The Heart of Midlothian
by Sir Walter Scott (1771-1832) (Wikipedia) (pub. 1818)
Across That Bridge: Life Lessons and a Vision for Change
by John Lewis (1940- ) (Wikipedia) with Brenda Jones (pub. 2012)
The Genghis Tomb
by Daniel Leston (pub. 2012)
Harlots, Hussies, and Poor Unfortunate Women: Crime, Transportation, and the Servitude of Female Convicts, 1718-1783
by Edith M. Ziegler (1944- ) (LinkedIn) (pub. 2014)

...

Words of the book: fabrics! With regard to clothing/fabric shoplifting and theft:
Indictment records provide an encyclopedic guide to the broad range of clothing fabrics available—brocade, buckskin, calamanco, camblet, cambric, chambray, check, cheney, damask, dimity, dowlas, duffle, fustian, gauze, grogram, holland, huckaback, kersey, linsey-woolsey, muslin, oznabrig (or osnaburg), sarcenet, silk, soosey, wincey, and more besides.
Nefertiti: The Book of the Dead
by Nick Drake (1961- ) (Wikipedia) (pub. 2006)
The Murderous History of Bible Translations: Power, Conflict and the Quest for Meaning
by Harry Freedman (1950- ) (Wikipedia) (pub. 2016)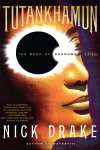 Tutankhamun: The Book of Shadows
by Nick Drake (1961- ) (Wikipedia) (pub. 2008)
Egypt: The Book of Chaos
by Nick Drake (1961- ) (Wikipedia) (pub. 2011)
To the Sea
by Christine Dibley (Facebook)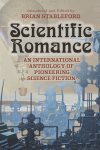 Scientific Romance: An International Anthology of Pioneering Science Fiction
by Brian Stableford, ed. (1948- ) (Wikipedia)
The Friar and the Cipher: Roger Bacon and the Unsolved Mystery of the Most Unusual Manuscript in the World
by Lawrence Goldstone and Nancy Goldstone (pub. 2005)
Ashes of London
by Andrew Taylor (1951- ) (Wikipedia)
The World of Gerard Mercator: The Mapmaker Who Revolutionised Geography
by Andrew Taylor (1951- ) (Wikipedia)

Whose Body?
by Dorothy L. Sayers (1893-1957) (Wikipedia) (pub. 1923)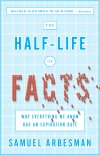 The Half-Life of Facts: Why Everything We Know Has an Expiration Date
by Samuel Arbesman (pub. 2012)
The Life and Adventures of Robinson Crusoe
The Further Adventures of Robinson Crusoe
by Daniel Defoe (1660-1731) (Wikipedia) (pub. 1719)

...

The Curse of the Great White Whale: semicolons! Defoe must have influenced Herman Melville in the overuse of semicolons and long sentences (Moby-Dick). Here is one sentence (of many similar long sentences in Robinson Crusoe):
This renewed a contemplation, which often had come to my thoughts in former time, when first I began to see the merciful dispositions of Heaven, in the dangers we run through in this life; how wonderfully we are delivered when we know nothing of it: how, when we are in a quandary, (as we call it) a doubt or hesitation, whether to go this way, or that way, a secret hint shall direct us this way, when we intended to go another way; nay, when sense, our own inclination, and perhaps business, has called to go the other way, yet a strange impression upon the mind, from we know not what springs, and by we know not what power, shall over-rule us to go this way; and it shall afterwards appear, that had we gone that way which we would have gone, and even to our imagination ought to have gone, we should have been ruined and lost; upon these, and many like reflections, I afterwards made it a certain rule with me, that whenever I found those secret hints, or pressings of my mind, to doing or not doing any thing that presented, or to going this way or that way, I never failed to obey the secret dictate; though I new no other reason for it, than that such a pressure, or such an hint, hung upon my mind: I could give many examples of the success of this conduct in the course of my life; but more especially in the latter part of my inhabiting this unhappy island; besides many occasions which it is very likely I might have taken notice of, if I had seen with the same eyes then that I saw with now: but 'tis never too late to be wise; and I cannot but advise all considering men, whose lives are attended with such extraordinary incidents as mine, or even though not so extraordinary, not to slight such secret intimations of Providence, let them come from what invisible intelligence they will; that I shall not discuss, and perhaps cannot account for; but certainly they are a proof of the converse of spirits, and the secret communication between those embodied, and those unembodied; and such a proof as can never be withstood: of which I shall have occasion to give some very remarkable instances, in the remainder of my solitary residence in this dismal place.
Project Gutenberg eBook: The Life and Adventures of Robinson Crusoe (1808 edition, includes The Further Adventures of Robinson Crusoe)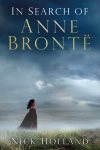 In Search of Anne Brontë
by Nick Holland