The following are mini-reviews of books I read in 2022.
Also see the full index of books I've read.
---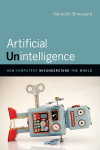 Unartificial Intelligence: How Computers Misunderstand the World
by Meredith Broussard (Wikipedia) (pub. 2018)

...
Find the microprocessor chips: ...
Keeping in mind that the book was written in 2017, there's a good chance that you can't find the microprocessor chip(s) — it's probably hidden by the heat sink and fan.
[The computer is connected to the monitor by a] flexible, plasticky ribbon.
Since as far back as I can remember (the late 1970s), monitors for both dumb terminals and graphics terminals, to my knowledge, have always used cables of one sort or another. The author may be misremembering the wide ribbon connectors for IDE hard and optical disk drives.
I'm not going to lie: programming is math. If anyone tries to convince you that it isn't, or that you can really learn programming without doing math, they're probably trying to sell you something.
I'm not trying to sell you anything, but you're welcome to send me money if you're so inclined!
To get beyond introductory programming to intermediate programming requires knowing linear algebra, some geometry, and some calculus.
[E]verything a computer can do comes down to math.
...
As I said, Chapter 5 is good. Chapter 6 starts off with the story of a privacy-invading drone being shot out of the sky by a neighbor a bit of a distance away from the drone's home "airport". The following section goes into great detail listing everyone it seems who was within six degrees of friendship of Marvin Minsky and who were therefore likely to have been infected by his "devil may care" attitude in the midst of his excitement over the new promises of computers and technology. Somehow — not even an indirect link was drawn — Minsky was responsible for the former CEO of Uber cultivating an atmosphere of lawlessness and sexual harassment in his company. But, wait! Let's step back a little bit in time and take a look at the "slovenly" Alan Turing who was "unpleasant or unbearable", but whose "awfulness" was overlooked because of his genius. He must have been the cause of all the world's ills. The willingness to "pardon a whole host of antisocial behaviors" is especially rampant in "math, engineering, and computer science". I'm willing to bet that antisocial behaviors can be found in every other field and just as prevalent. Uber-like behavior is unacceptable in any field. Regarding Turing, the author quotes Jack Copeland:
"[Turing] never seemed to quite fit in anywhere. He was bothered by his own social strangeness ..."
Rather than painting Turing as some kind of giant antisocial monster, perhaps some empathy is in order.
Life's Edge: The Search for What It Means to Be Alive
by Carl Zimmer (Wikipedia) (pub. 2021)

...

Also see Zimmer's science blog, Matter.
A History of Pi (π)
by Petr Beckmann (1924-1993) (Wikipedia) (pub. 1970)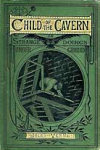 The Child of the Cavern
by Jules Verne (1828-1905) (Wikipedia) (pub. 1877, original French, Les Indes Noires)
Confronting the Classics: Traditions, Adventures and Innovations
by Mary Beard (Wikipedia) (pub. 2013)
Forever on the Mountain: The Truth Behind One of Mountaineering's Most Controversial and Mysterious Disasters
by James M. Tabor (pub. 2007)
All Along the River
by Mary E. Braddon (1835-1915) (Wikipedia) (pub. 1893)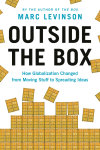 Outside the Box: How Globalization Changed from Moving Stuff to Spreading Ideas
by Marc Levinson (pub. 2020)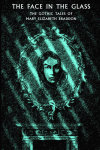 The Face in the Glass: The Gothic Tales of Mary Elizabeth Braddon
by Greg Buzwell, ed. (pub. 2014)
The Emerald Planet: How Plants Changed Earth's History
by David Beerling (Wikipedia) (pub. 2007)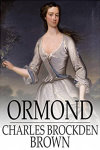 Ormond; Or, The Secret Witness
by Charles Brockden Brown (1771-1810) (Wikipedia) (pub. 1799)
The Card, a Story of Adventure in the Five Towns
by Arnold Bennett (1867-1931) (Wikipedia) (pub. 1911)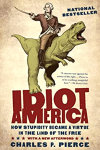 Idiot America: How Stupidity Became a Virtue in the Land of the Free
by Charles P. Pierce (Wikipedia) (pub. 2009)
Shoal Water
by Dornford Yates (1885-1960) (Wikipedia) (pub. 1940)
The Constants of Nature: From Alpha to Omega - The Numbers that Encode the Deepest Secrets of the Universe
by John D. Barrow (1952-2020) (Wikipedia) (pub. 2002)
Sea Fog
by Joseph S. Fletcher (1863-1935) (Wikipedia) (pub. 1925)
The Mapmaker's Wife: A True Tale of Love, Murder, and Survival in the Amazon
by Robert Whitaker (Wikipedia) (pub. 2004)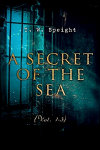 A Secret of the Sea
by T. W. Speight (1830-1915) (pub. 1876)
In the Dead of Night
by T. W. Speight (1830-1915) (pub. 1874)