The following are mini-reviews of books I read in 2014.
Also see the full index of books I've read.
---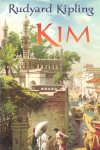 Kim
by Rudyard Kipling (1865-1936) (Wikipedia) (pub. 1901)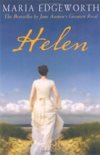 Helen
by Maria Edgeworth (1768-1849) (Wikipedia) (pub. 1834)
Survival of the Sickest: A Medical Maverick Discovers Why We Need Disease
by Sharon Moalem and Jonathan Prince
When Science Goes Wrong: Twelve Tales from the Dark Side of Discovery
by Simon LeVay
Shirley
by Charlotte Brontë (1816-1855) (Wikipedia) (pub. 1849)
Dirt: The Erosion of Civilizations
by David R. Montgomery
Naked Statistics: Stripping the Dread from the Data
by Charles Wheelan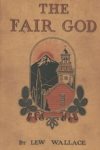 The Fair God; or, The Last of the 'Tzins: A Tale of the Conquest of Mexico
by Lew Wallace (1827-1905) (Wikipedia) (pub. 1873)
Spillover: Animal Infections and the Next Human Pandemic
by David Quammen
The Heir of Redclyffe
by Charlotte M. Yonge (1823-1901) (Wikipedia) (pub. 1853)
Endless Forms Most Beautiful: The New Science of Evo Devo
by Sean B. Carroll

The Red Ledger
by Frank L. Packard (1877-1942) (Wikipedia) (pub. 1926)
Nothing: From Absolute Zero to Cosmic Oblivion—Amazing Insights into Nothingness
by Jeremy Webb, ed.
The Daughter of Time
by Josephine Tey (1896-1952) (Wikipedia) (pub. 1951)
The Recursive Mind: The Origins of Human Language, Thought, and Civilization
by Michael C. Corballis
Villette
by Charlotte Brontë (1816-1855) (Wikipedia) (pub. 1853)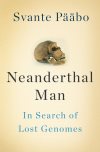 Neanderthal Man: In Search of Lost Genomes
by Svante Pääbo
The Charing Cross Mystery
by Joseph S. Fletcher (1863-1935) (Wikipedia) (pub. 1923)
Revelations: Visions, Prophecy, and Politics in the Book of Revelation
by Elaine Pagels (Wikipedia)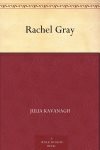 Rachel Gray: A Tale Founded on Fact
by Julia Kavanagh (1824-1877) (Wikipedia) (pub. 1855)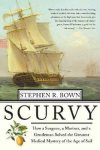 Scurvy: How a Surgeon, a Mariner, and a Gentlemen Solved the Greatest Medical Mystery of the Age of Sail
by Stephen R. Brown
The Adventures of Roderick Random
by Tobias Smollett (1721-1771) (Wikipedia) (pub. 1748)
The Song of the Dodo: Island Biogeography in an Age of Extinction
by David Quammen
Camilla, or A Picture of Youth
by Fanny Burney (1752-1840) (Wikipedia) (pub. 1796)
The Story of the Jews: Finding the Words 1000 BC - 1492 AD
by Simon Schama (Wikipedia)
Cecilia, or Memoirs of an Heiress
by Fanny Burney (1752-1840) (Wikipedia) (pub. 1782)
1491: New Revelations of the Americas Before Columbus
by Charles C. Mann (Wikipedia)
1493: Uncovering the New World Columbus Created
by Charles C. Mann (Wikipedia)
Lady Audley's Secret
by Mary E. Braddon (1835-1915) (Wikipedia) (pub. 1862)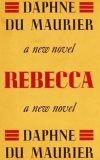 Rebecca
by Daphne du Maurier (1907-1989) (Wikipedia) (pub. 1938)
Late Victorian Holocausts: El Niño Famines and the Making of the Third World
by Mike Davis
Ethan Frome
by Edith Wharton (1862-1937) (Wikipedia) (pub. 1911)
Mr. Meeson's Will
by H. Rider Haggard (1856-1925) (Wikipedia) (pub. 1888)

1492: The Year the World Began
by Felipe Fernández-Armesto (Wikipedia)
The Lamplighter
by Maria S. Cummins (1827-1866) (Wikipedia) (pub. 1854)
Remarkable Creatures: Epic Adventures in the Search for the Origins of Species
by Sean B. Carroll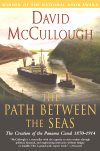 The Path Between the Seas: The Creation of the Panama Canal, 1870-1914
by David McCullough (Wikipedia)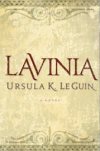 Lavinia
by Ursula K. Le Guin
The Little Ice Age: How Climate Made History 1300-1850
by Brian Fagan (Wikipedia)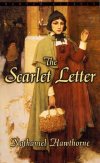 The Scarlet Letter
by Nathaniel Hawthorne (1804-1864) (Wikipedia) (pub. 1850)

Incidents in the Life of a Slave Girl, Written by Herself
by Harriet A. Jacobs (1813-1897) (Wikipedia) (pub. 1861)
Thérèse Raquin
by Émile Zola (1840-1902) (Wikipedia) (Translation by Edward Vizetelly) (pub. 1867, original French)
Explorers of the Nile: The Triumph and Tragedy of a Great Victorian Adventure
by Tim Jeal (Wikipedia)
Arrival of the Fittest: Solving Evolution's Greatest Puzzle
by Andreas Wagner
The Internal Enemy: Slavery and War in Virginia, 1772-1832
by Alan Taylor (Wikipedia)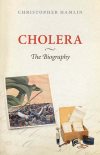 Cholera: The Biography
by Christopher Hamlin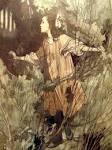 The Secret Garden
by Frances Hodgson Burnett (1849-1924) (Wikipedia) (pub. 1911)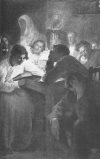 Mother
by Maxim Gorky (1868-1936) (Wikipedia) (pub. 1873)
The Book of Job: A Biography
by Mark Larrimore
The Lady of the Camellias
by Alexandre Dumas fils (1824-1895) (Wikipedia) (pub. 1848, original French)
Lolita
by Vladimir Nabokov (1899-1977) (Wikipedia) (pub. 1955)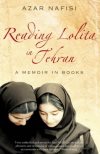 Reading Lolita in Tehran: A Memoir in Books
by Azar Nafisi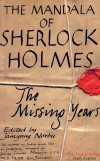 The Mandala of Sherlock Holmes
by Jamyang Norbu (Wikipedia)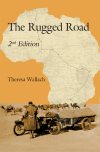 The Rugged Road
by Theresa Wallach (Introduction and Biographies by Barry M. Jones)
King Leopold's Ghost: A Story of Greed, Terror, and Heroism in Colonial Africa
by Adam Hochschild (Wikipedia)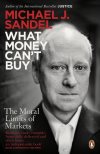 What Money Can't Buy: The Moral Limits of Markets
by Michael J. Sandel (Wikipedia) (pub. 2012)
An Image of God: The Catholic Struggle with Eugenics
by Sharon M. Leon
Dirty Old London: The Victorian Fight Against Filth
by Lee Jackson

The Upside-Down Tree: India's Changing Culture
by Richard Connerney