The following are mini-reviews of books I read in 2015.
Also see the full index of books I've read.
2015 began as the year I was going to dig deeper into Daphne Du Maurier's oeuvre. I had read Rebecca last year and began the year reading and gaining an appreciation of her other books. However, I then got sidetracked by Mary Elizabeth Braddon's excellent Victorian mysteries. Oh, well! For some odd reason, I developed more of a taste for fiction over nonfiction the latter half of the year.
---
Hard Times
by Charles Dickens (1812-1870) (Wikipedia) (pub. 1854)
The Spanish Armada
by Robert Hutchinson (Wikipedia)
St. Peter's Umbrella
by Kálmán Mikszáth (1847-1910) (Wikipedia), translated by B. W. Worswick
In the Land of White Death
by Valerian Albanov (1881-1919) (Wikipedia), translated by Alison Anderson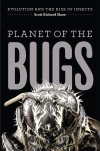 Planet of the Bugs: Evolution and the Rise of Insects
by Scott Richard Shaw
A Canticle for Leibowitz
by Walter M. Miller, Jr. (1923-1996) (Wikipedia) (pub. 1959)
A Fabulous Kingdom: The Exploration of the Arctic
by Charles Officer and Jake Page
Does Altruism Exist? Culture, Genes, and the Welfare of Others
by David Sloan Wilson (Wikipedia)
Regarding Ducks and Universes
by Neve Maslakovic

Clipper Ships and the Golden Age of Sail: Races and Rivalries on the Nineteenth Century High Seas
by Sam Jefferson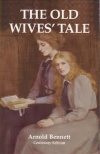 The Old Wives' Tale
by Arnold Bennett (1867-1931) (Wikipedia) (pub. 1908)
The Inca Emerald
by Samuel Scoville, Jr. (1872-1950) (pub. 1922)
The Germ Code: How to Stop Worrying and Love the Microbes
by Jason Tetro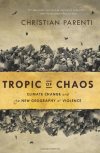 Tropic of Chaos: Climate Change and the New Geography of Violence
by Christian Parenti (Wikipedia)
The Lost History of Christianity: The Thousand-Year Golden Age of the Church in the Middle East, Africa and Asia—and How It Died
by Philip Jenkins (Wikipedia)
Pandora's Seed: The Unforeseen Cost of Civilization
by Spencer Wells (Wikipedia)
The Bridge of San Luis Rey
by Thornton Wilder (1897-1975) (Wikipedia) (pub. 1927)
Rebecca of Sunnybrook Farm
by Kate Douglas Smith Wiggin (1856-1923) (Wikipedia) (pub. 1903)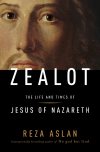 Zealot: The Life and Times of Jesus of Nazareth
by Reza Aslan (Wikipedia)
Magdalen's Vow
by May Agnes Fleming (1840-1880) (Wikipedia) (pub. 1871)
Necropolis: London and its Dead
by Catharine Arnold
Paul Clifford
by Edward Bulwer-Lytton (1803-1873) (Wikipedia) (pub. 1830)

Dubliners
by James Joyce (1882-1941) (Wikipedia) (pub. 1914)
The Jesuits: A History from Ignatius to the Present
by John W. O'Malley, S.J.
Confederate Reckoning: Power and Politics in the Civil War
by Stephanie McCurry (Wikipedia)
Captains Courageous
by Rudyard Kipling (1865-1936) (Wikipedia) (pub. 1896)
A Dark Night's Work
by Elizabeth Gaskell (1810-1865) (Wikipedia) (pub. 1863)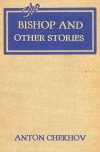 The Bishop and Other Stories
by Anton Chekhov (1860-1904) (Wikipedia), translated by Constance Garnett

Willful Ignorance: The Mismeasure of Uncertainty
by Herbert I. Weisberg
Old Mortality
by Sir Walter Scott (1771-1832) (Wikipedia) (pub. 1816)
Hester
by Margaret Oliphant (1828-1897) (Wikipedia) (pub. 1883)
The Invader
by Margaret L. Woods (1856-1945) (Wikipedia)
Betrayal of Trust: The Collapse of Global Public Health
by Laurie Garrett (Wikipedia)
The Doctor's Dilemma
by Hesba Stretton (1832-1911) (Wikipedia)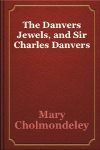 The Danvers Jewels and Sir Charles Danvers
by Mary Cholmondeley (1859-1925) (Wikipedia)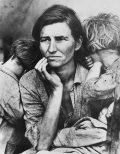 The Grapes of Wrath
by John Steinbeck (1902-1968) (Wikipedia) (pub. 1939)
Steampunk Prime: A Vintage Steampunk Reader
edited by Mike Ashley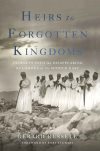 Heirs to Forgotten Kingdoms: Journeys Into the Disappearing Religions of the Middle East
by Gerard Russell
The Good Companions
by J.B. Priestley (1894-1984) (Wikipedia) (pub. 1929)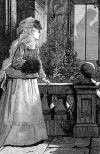 A Pair of Blue Eyes
by Thomas Hardy (1840-1928) (Wikipedia) (pub. 1873)
Mystery in White: A Christmas Crime Story
by J. Jefferson Farjeon (1883-1955) (Wikipedia) (pub. 1937)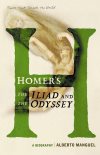 Homer's The Iliad and The Odyssey: A Biography
by Alberto Manguel (Wikipedia)
The Penelopiad
by Margaret Atwood (Wikipedia)
The Adventures of Captain Horn
by Frank R. Stockton (1834-1902) (Wikipedia) (pub. 1895)

The Edge of the World: How the North Sea Made Us Who We Are
by Michael Pye
My Cousin Rachel
by Daphne du Maurier (1907-1989) (Wikipedia) (pub. 1951)

The Exiles of Faloo
by Barry Pain (1864-1928) (Wikipedia) (pub. 1910)
Incredible Adventures
by Algernon Blackwood (1869-1951) (Wikipedia) (pub. 1914)
The Heretic's Apprentice
by Ellis Peters (1913-1995) (Wikipedia) (pub. 1989)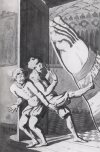 The Castle of Otranto
by Horace Walpole (1717-1797) (Wikipedia) (pub. 1764)
Cleek: The Man of the Forty Faces
by Thomas W. Hanshew (1857-1914) (Wikipedia) (pub. 1910)
Geographic Thought: A Critical Introduction
by Tim Cresswell (Wikipedia)
Jamaica Inn
by Daphne du Maurier (1907-1989) (Wikipedia) (pub. 1936)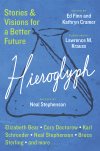 Hieroglyph: Stories and Visions for a Better Future
edited by Ed Finn and Kathryn Cramer (pub. 2014)

At the Ghost Hour: The House of the Unbelieving Thomas
by Paul Heyse (1830-1914) (Wikipedia) translated by Frances A. Van Santford (pub. 1894)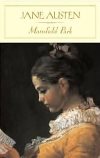 Mansfield Park
by Jane Austen (1775-1817) (Wikipedia) (pub. 1814)
Don't Look Now and Other Stories
by Daphne du Maurier (1907-1989) (Wikipedia) (originally pub. 1971 as Not After Midnight and Other Stories)
The Scapegoat
by Daphne du Maurier (1907-1989) (Wikipedia) (pub. 1957)
Seven Bad Ideas: How Mainstream Economists Have Damaged America and the World
by Jeff Madrick
Silas Marner
by George Eliot (1819-1880) (Wikipedia) (pub. 1861)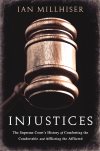 Injustices: The Supreme Court's History of Comforting the Comfortable and Afflicting the Afflicted
by Ian Millhiser
The House on the Strand
by Daphne du Maurier (1907-1989) (Wikipedia) (pub. 1969)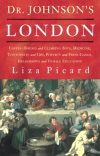 Dr. Johnson's London: Coffee-Houses and Climbing Boys, Medicine, Toothpaste and Gin, Poverty and Press-Gangs, Freakshows and Female Education
by Liza Picard

The History and Records of the Elephant Club
by Knight Russ Ockside, M.D. and Q.K. Philander Doesticks, P.B.
[Edward Fitch Underhill (1830-1898) and Mortimer Q. Thomson (1832-1875), Wikipedia]
The Thing from the Lake
by Eleanor M. Ingram (1886-1921) (pub. 1921)
Fated to Be Free
by Jean Ingelow (1820-1897) (Wikipedia)
God's Chinese Son: The Taiping Heavenly Kingdom of Hong Xiuquan
by Jonathan D. Spence (Wikipedia)
The Passenger from Calais
by Arthur Griffiths (1838-1908) (Wikisource) (pub. 1905)
The Inn at the Red Oak
by Latta Griswold (1876-1931)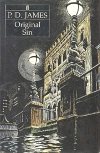 Original Sin
by P. D. James (1920-2014) (Wikipedia) (pub. 1994)
Thou Art The Man
by Mary E. Braddon (1835-1915) (Wikipedia) (pub. 1894)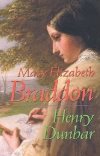 Henry Dunbar
by Mary E. Braddon (1835-1915) (Wikipedia) (pub. 1864)
Maids, Wives, Widows: Exploring Early Modern Women's Lives 1540-1714
by Sara Read
Roxana: The Fortunate Mistress
by Daniel Defoe (1660-1731) (Wikipedia) (pub. 1724)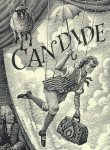 Candide, ou l'Optimisme
by Voltaire (1694-1788) (Wikipedia) (pub. 1759, original French)
Arthur Mervyn; Or, Memoirs of the Year 1793
by Charles Brockden Brown (1771-1810) (Wikipedia) (pub. 1799)
The Marbeck Inn
by Harold Brighouse (1882-1958) (Wikipedia) (pub. 1920)
The Heart Goes Last
by Margaret Atwood (1939-) (Wikipedia) (pub. 2015)

Birds of Prey
Charlotte's Inheritance
by Mary E. Braddon (1835-1915) (Wikipedia) (pub. 1866 and 1868, respectively)
A Wayside Tavern
by Norah Lofts (1904-1983) (Wikipedia) (pub. 1980)
Abandoned
by William Clark Russell (1844-1911) (Wikipedia) (pub. 1904)

The Wings of the Dove
by Henry James (1843-1916) (Wikipedia) (pub. 1902)
The Dark House
by George Manville Fenn (1831-1909) (Wikipedia) (pub. 1885)
The Man Who Would be King
by Rudyard Kipling (1865-1936) (Wikipedia) (pub. 1888)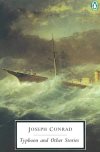 Typhoon
by Joseph Conrad (1857-1924) (Wikipedia) (pub. 1902)
Hobson's Choice
by Harold Brighouse (1882-1958) (Wikipedia) (pub. 1916)
The Betrothed
by Alessandro Manzoni (1785-1873) (Wikipedia) (pub. 1825, original Italian)
The Dead Sea Scrolls: A Very Short Introduction
by Timothy Lim

The Black Cross
by Olive M. Briggs (1873-?) (pub. 1909)

The Atlantic Telegraph
by William Howard Russell (1820-1907) (Wikipedia) (pub. 1865)
UTF-8 Everywhere: A Manifesto
by Pavel Radzivilovsky, Yakov Galka, and Slava Novgorodov
Wyllard's Weird
by Mary E. Braddon (1835-1915) (Wikipedia) (pub. 1885)

The House of the Seven Gables
by Nathaniel Hawthorne (1804-1864) (Wikipedia) (pub. 1851)
Run to Earth
by Mary E. Braddon (1835-1915) (Wikipedia) (pub. 1866)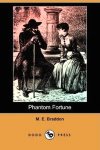 Phantom Fortune
by Mary E. Braddon (1835-1915) (Wikipedia) (pub. 1883)